Spain driving licence penalty points explained
Drivers in Spain have 12 points on their licence, which can be deducted for road traffic offences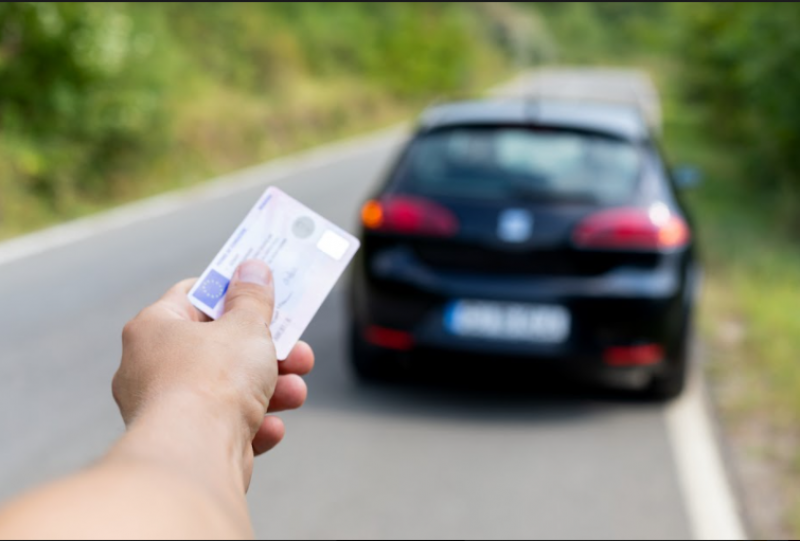 In Spain, points are deducted for offences and when a motorist reaches zero, they are off the road. In addition, penalty points follow the driver and not the licence, so if you exhaust all of your points, you are forbidden from driving any kind of vehicle.
How many points do I have?
Initially, in general, drivers start with a balance of 12 points. However novice drivers and any driver who gets their permit back after it was withdrawn start at 8 points. This figure is not fixed and can increase or decrease depending on whether or not you are a good driver.
Where to get a points certificate?
How to understand the points I have
Drivers with more than 3 years of experience start from a balance of 12 points, but the points system rewards good drivers, so that you can have up to a total of 15 points.
If in 3 years no infraction is committed that subtracts points, the initial 12 will be increased by 2 points. After another 3 years without infractions, another point will be added, bringing the total to 15.
Novice drivers or those who have obtained the permit again after it has been withdrawn, start from 8 points. This will be increased to 12 points after 2 years without committing infractions that lead to the loss of points.
Once a driver reaches 12 points, they can also get a bonus of up to 15 points following the same process as other motorists.

How do you lose points?
Points are lost after being sanctioned for committing a serious or very serious infraction. You can lose 2, 3, 4 or 6 points per infraction depending on the severity. Speeding can cost you between 2 and 6 points, while driving the wrong way in the wrong lane will always mean you get 6 points taken away.
As a general rule, drivers cannot lose more than 8 points in a day, but there are exceptions, when it comes to some very serious offences.
Beware! You can lose all the points on your driving license in a single day if:
You are caught driving over the legal alcohol limit or are found to have drugs in your system while behind the wheel
You refuse to submit to drug or alcohol testing
You exceed the authorised speed by more than 50%
You engage in manifestly reckless driving
You drive a vehicle with radar jammers installed
You drive on a road in the wrong direction
You participate in drag racing
You fail to comply with more than 50% of the mandatory driving and rest times if you are a professional driver
How can points be recovered?
Even if you have lost some points, good behaviour affords drivers the opportunity to earn them back.
If in the 2 years following the last serious offence, or 3 years in the case of very serious offences, you do not lose any more points, you will return to the initial 12.
However, if you do not want to risk losing the validity of your license and not being able to drive, you can choose to take a road awareness and re-education course to recover up to a maximum of 6 points. These courses are twelve hours long and you can do it once every 2 years or every year, in the case of professional drivers.
If you have run out of points on your permit, you will not be able to earn them back. You will have to obtain a new permit as indicated in the next section.
What do I do if I lose all my points?
If your points balance reaches zero, you will receive a notification from the DGT that your licence is being revoked. Drivers then have a period of ten days to appeal, after which time, if unsuccessful, the driving permit will have to be delivered to any
Traffic Headquarters or Office
. Motorists are not permitted to drive from that time on.
To obtain your driving license again, you must allow a period of 6 months to elapse during which you will not be able to drive, 3 months if you are a professional driver.
Once the deadline has expired, you must follow these steps:
Carry out and pass the road awareness and re-education course. This will last about 24 hours and you can do it during the period in which you cannot drive.
Once this period has elapsed and you have passed the awareness and re-education course, you must pass a theoretical exam. Request an appointment for the test through your centre or driving school, or directly at your Traffic Office.
Once you have passed the exam, remember that you have to request the issuance of your new permit so that it can be sent to your address. The new licence will begin with a balance of 8 points.
What happens if you drive without points?
Driving on a licence without points once you have been notified of the loss of validity is considered a criminal offense, defined in article 384 of the Penal Code. Said crime is punishable by prison sentences of between 3 and 6 months, a fine of 12 to 24 months or community service work between 31 and 90 days.
What are the most common offences?
Since the implementation of the points permit, the main infractions that have caused the loss of points have been:
Speeding
Not wearing a seatbelt
Mobile phone use
Alcohol and drug use
Image 1: Archive
Image 2: DGT
article_detail
OR
Read some of our recent bulletins:
25% Discount Special Offer subscription:

36.95€ for 48 Editor's Weekly News Roundup bulletins!


Please CLICK THE BUTTON to subscribe.
(List price 3 months 12 Bulletins)
Read more stories from around Spain:
article_detail
Contact Murcia Today: Editorial 966 260 896 / Office 968 018 268