The abandoned mines of Mazarron
Eerie abandoned buildings stand in a surreal landscape of red and ochre rocks just outside Mazarrón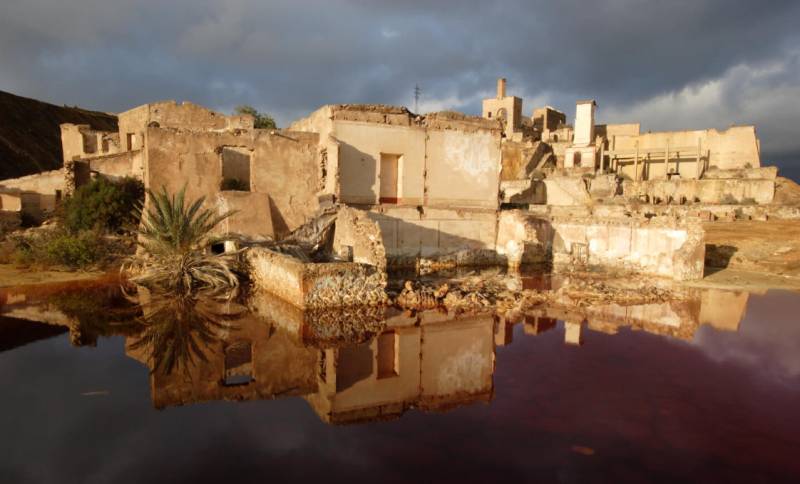 Just to the north of the town of Mazarrón is the eerie landscape of the abandoned mines which were first created by the Romans around 2,000 years ago and which reached the peak of their activity in the 19th and early 20th centuries, leaving behind a series of abandoned structures and buildings and an almost surreal area of brightly coloured rocks and pools of water.
The deposits in this area were created millions of years ago by the eruption of two volcanoes, and as soon as the Romans arrived in what is now Spain the mining industry made Mazarrón a centre of activity and wealth. This prosperity spread to Cartagena and Alhama de Murcia as well as providing employment.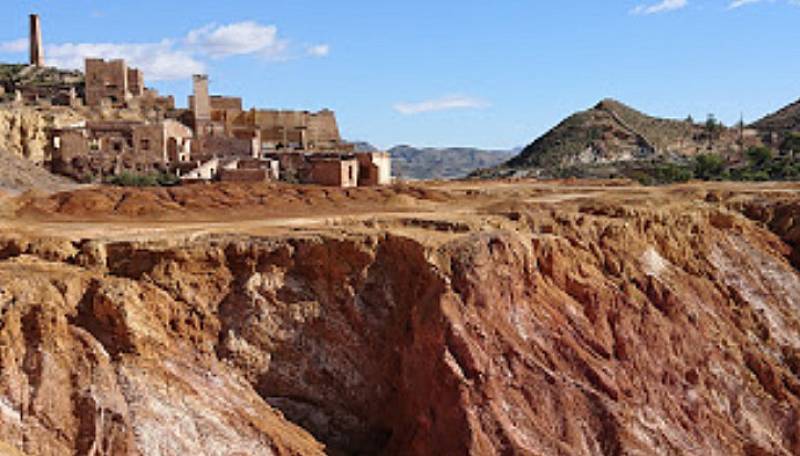 The Romans created more than 200 mines around Mazarrón in their search for iron, lead, silver, copper and alum, the main areas of activity being the Coto de San Cristóbal, Coto Los Perules, Coto de las Pedreras Viejas and Coto Fortuna. Over time alum became the most productive area of exploitation as it was used for fixing colours in the tanning process and in glass making.
A special Roman company was created called Societas Montis Argentaris Ilvcro to exploit the Mazarrón mines and ingots from them have been found as far away as the River Tiber, close to Rome. In the Corte Romana open mine the marks of Roman picks, chisels and hammers can still be seen!
Most of the mines which are still visible are in the Sierra de San Cristobal and around them are the remains of chimneys, buildings and turrets, some of which were in use as recently as the 1950s.
The Golden Age of mining in Mazarrón began in 1880 and was spearheaded by companies such as the French "Compañía de Águilas", which invested large sums with the support of the Rothschilds, among others.
It is the sulphurs present in the extracted minerals and the waste of mining which account for the spectacular colours of the landscape, and there is also an important vein of red ochre: at one time this was the only source of this particular mineral in Spain.
The mountain on which the mining complex stands is open to the public along a path from the RM-607 road just outside the built-up area of Mazarrón.
Click here for map link.
For more local visiting information, events and news go to the home page of Mazarrón Today.
article_detail
article_detail
Contact Murcia Today: Editorial 966 260 896 / Office 968 018 268